PROPHET – ONE FTP LINK – TORRENT
Command any of the six unique factions in the next stand alone expansion of the critically acclaimed Dawn of War…
ABOUT THE GAME
Command any of the six unique factions in the next stand alone expansion of the critically acclaimed Dawn of War real-time strategy franchise. Choose to build a massive army or lead your small squad of elite heroes into battle and experience a single player campaign customized to your faction. Go online and face off against your enemies and experience the fast brutal combat of the 41st millennium.
FEATURES

Multi-Race Campaign: For the first time in the Dawn of War II series, players will be able to experience a single player campaign for any of the 6 available races.
Build your Army: Upgrade your heroes and unlock new buildable units as you progress through the single player campaign.
6 Playable Races: Choose from 6 multiplayer races, each with their own unique super heavy units.
Titre: Warhammer 40.000 Dawn of War II Retribution Complete-PROPHET
Genre: Stratégie
Développeur: Relic Entertainment
Éditeur: SEGA
This Complete Edition includes:
Warhammer 40,000: Dawn of War II – Retribution

Chaos Space Marines Race Pack

Eldar Race Pack

Imperial Guard Race Pack

Space Marines Race Pack

Ork Race Pack

Tyranid Race Pack

Dark Angels Pack

Captain Wargear DLC

Farseer Wargear DLC

Mekboy Wargear DLC

Lord General Wargear DLC

Chaos Sorcerer Wargear DLC

Hive Tyrant Wargear DLC

Ulthwe Wargear DLC

Ultramarines Pack

Word Bearers Skin Pack

Death Korps of Krieg Skin Pack

Last Stand Tau Commander
★ Update removes the G4WL from the game and adds some miror fixed and improvements mostly connected with Steam itself. This update will help users who had problems with G4WL in our initial release.
Warhammer 40.000 Dawn of War II Retribution Complete-PROPHET
Size: 7.84 GB
——————————-
ONE FTP LINK
TORRENT

UPDATE V2.6.10236
Enjoy
MINIMUM:

OS:

 

Windows XP SP2, Windows Vista, Windows 7
Processor:

 

Pentium IV 3.2Ghz, or any dual core processor
Memory:

 

1GB (XP), 1.5GB (Vista), 1.5 GB (Windows 7)
Hard Disk Space:

 

8.5GB space free
Video Card:

 

128 MB Video Card using Shader Model 3 (Nvidia GeForce 6600 GT / ATI X1600)
RECOMMENDED:

OS:

 

Windows XP SP2, Windows Vista, Windows 7
Processor:

 

Any Core 2 , Athlon X2, or better
Memory:

 

2GB RAM or higher (XP, Vista, Windows 7)
Hard Disk Space:

 

8.5GB space free
Video Card:

 

256 MB Video Card using Shader Model 3 (Nvidia GeForce 7800GT or any Nvidia GT200 series or better, ATI X1900 or any HD3600 series or better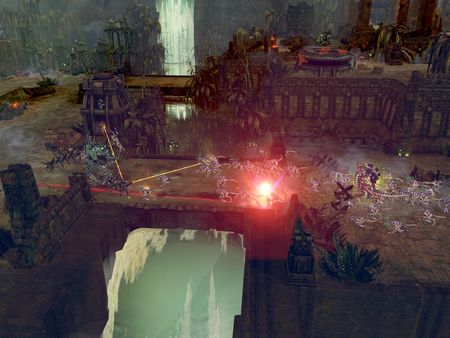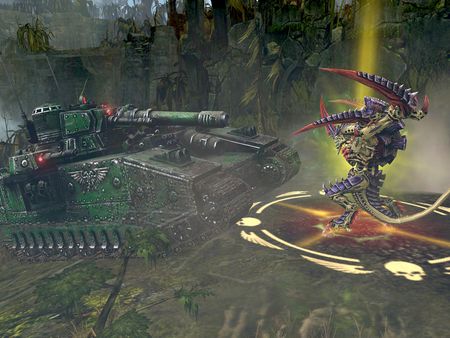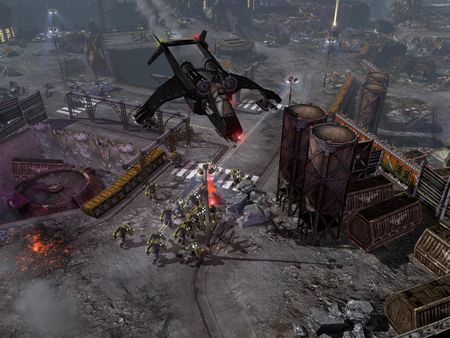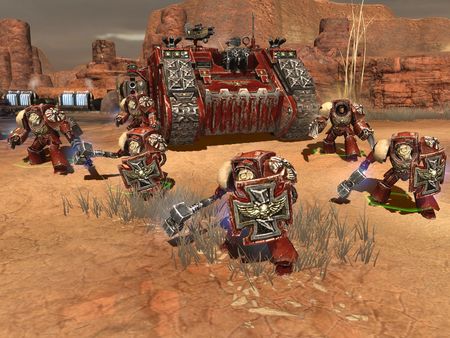 Warhammer 40.000 Dawn of War II Retribution Complete-PROPHET
1- Unpack, burn or mount
2- Install the game
3- Copy the cracked content from PROPHET dir
4. Enjoy